Migraine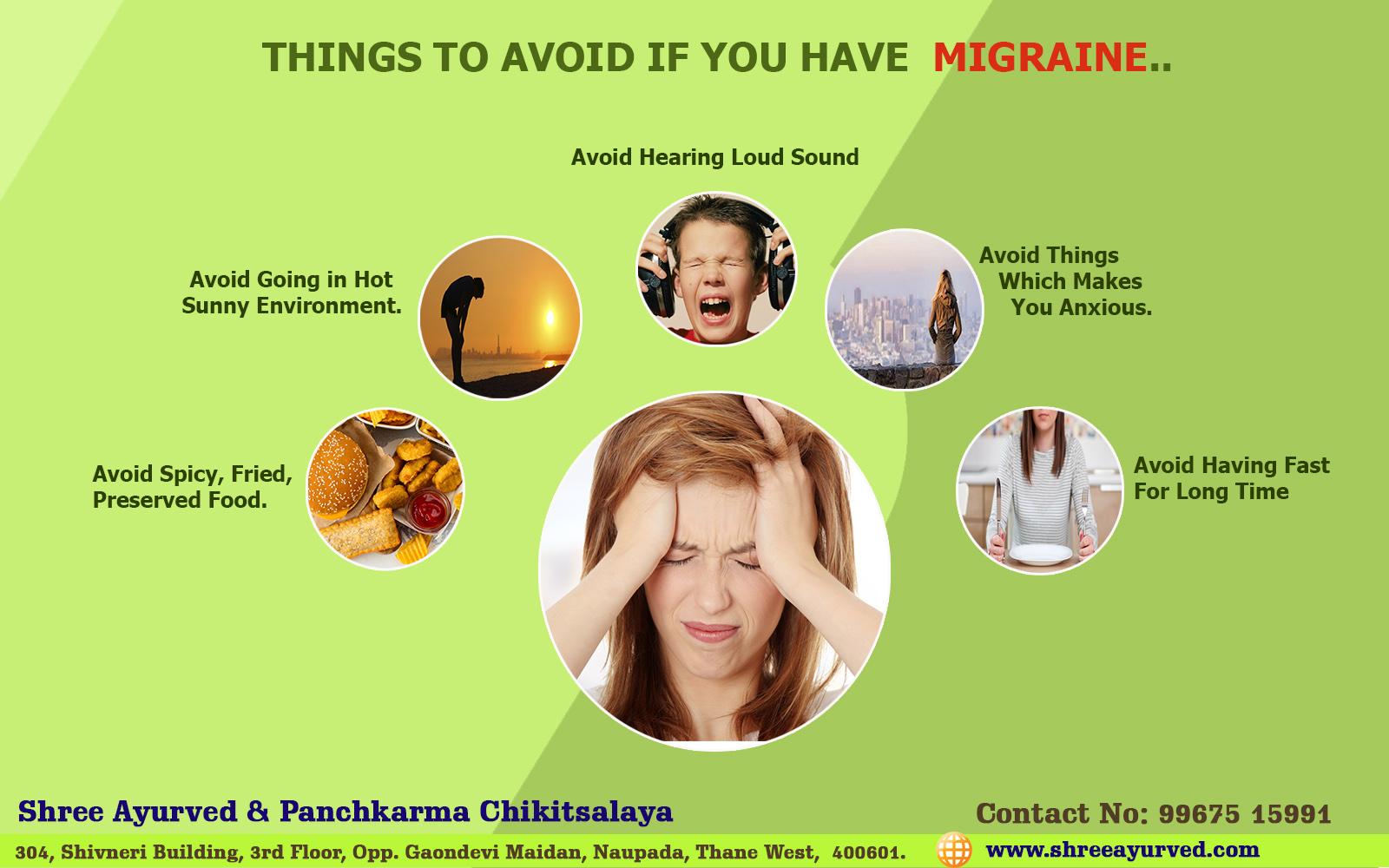 We have A very unique Ayurvedic Treatment for Migraine in Shree Ayurved And Panchkarma Chikitsalaya.
Migraine is a Disease whose main Symptom is Headache. It may be persistent. Usually it is around 2 to 12 hours of pain. Headache may be full head or a Half Sided pain. There may be Sensitivity to light or Sound.
While Treating Migraine We Do:-
Consultation :- A detailed Case taking is Done. Necessary investigations are advised.
Medicinal treatment :- After Consultation as per Ayurvedic diagnosis medicines are advised.
Panchkarma :- Two Panchkarmas Are done as per patients Requirement.
By proper Ayurvedic treatment migraine can be treated successfully.
For more Details feel free to contact us on 02266098148, +91996515991.
No products were found matching your selection.